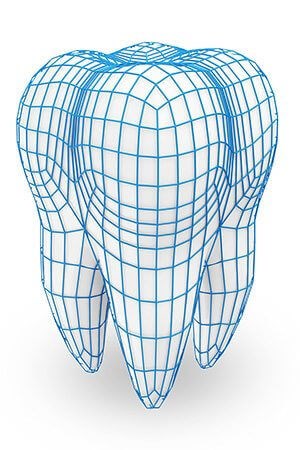 3D Printed Tooth Transplant
As CAD/CAM technology makes its way through the 21st century, dentistry isn't getting left very far behind. Treatments like same-day, 3D printed dental crowns are already a norm in many areas. But now, there are reports of, for the first time ever, a 3D printed jaw and teeth was created for an 80-year-old cancer patient in Israel.
How it Differs from Modern Dentistry
Generally, 3D printing is used to make a restoration that's placed over a natural tooth - such as a crown, inlay, or onlay. In this case, the 80-year-old cancer survivor needed to have part of his jaw (and corresponding teeth) entirely rebuilt. The patient, Gad Pireni, had overcome numerous mouth ulcers and went under a resection of his jaw. His doctors worked with a dental company that designed a 3-dimensional "bone" to rebuild his mandible. He had spent nearly two years without teeth. Thanks to the innovative technology, his doctors were able to return his jaw's function along with new "teeth." Pirenei said that he can "speak almost normally" and that he feels quite good after the six-hour surgery that was involved. All of this, of course, required the use of a large 3D printer and state of the art imaging technology. As technology expands and cases like Pireni's lead to new techniques, who knows what dentistry and tooth replacement will look like a few decades from now!
Let SEDA Dental Help You Replace Your Missing Teeth
This 80-year-old knew how important it was to replace his missing teeth. Without a healthy smile, it's impossible to maintain a balanced diet or lifestyle. At SEDA Dental, we can help you restore your smile with modern techniques like dental implants and customized crowns. Don't put your pain or embarrassment off any longer. Call us today!