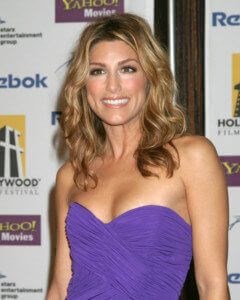 43-year old actress Jennifer Esposito, known for her roles in films like Crash and Summer of Sam, recently disclosed that she suffered tooth loss because of a severe undiagnosed medical condition. It later turned out to be celiac disease.
Celiac disease is an autoimmune disorder that impacts a person's ability to process or digest gluten. As a result, their intestines cannot absorb essential nutrients. Esposito said that everything from her hair to eyelashes were falling out. Although gastrointestinal symptoms are usually the first to be identified, it's not impossible for uncontrolled celiac disease to lead to tooth loss.
At this advanced stage of the disease, other problems like fatigue, skin rash, weight loss and osteopenia are also to be expected. When the disease impacts younger children, it can also alter the way their teeth look, due to developmental irregularities during tooth formation. The result is typically weaker teeth that are more susceptible to decay.
Share Your Medical History with Your Dentist
A lot of people feel that there's no need to share private medical information with dental providers. After all, it doesn't impact their teeth…right? Not always. Confidential health history reviews are an essential part of every person's dental checkup. The information (including recent illnesses, supplements, or prescription drug use) can impact the diagnosis and treatment planning necessary for your oral health.
Esposito didn't realize the connection between her symptoms until it was too late for her smile. Fortunately, an experienced dentist can help other people avoid this pitfall. The actress makes a great advocate for people with undiagnosed medical concerns. After being checked into a psychiatric ward, she finally realized it wasn't her mind playing tricks…it was something wrong inside of her body, causing it to work against itself. During your visit to SEDA Dental, please be sure to share your recent medical conditions with us. All information is confidential!