Shark Teeth
Shark Teeth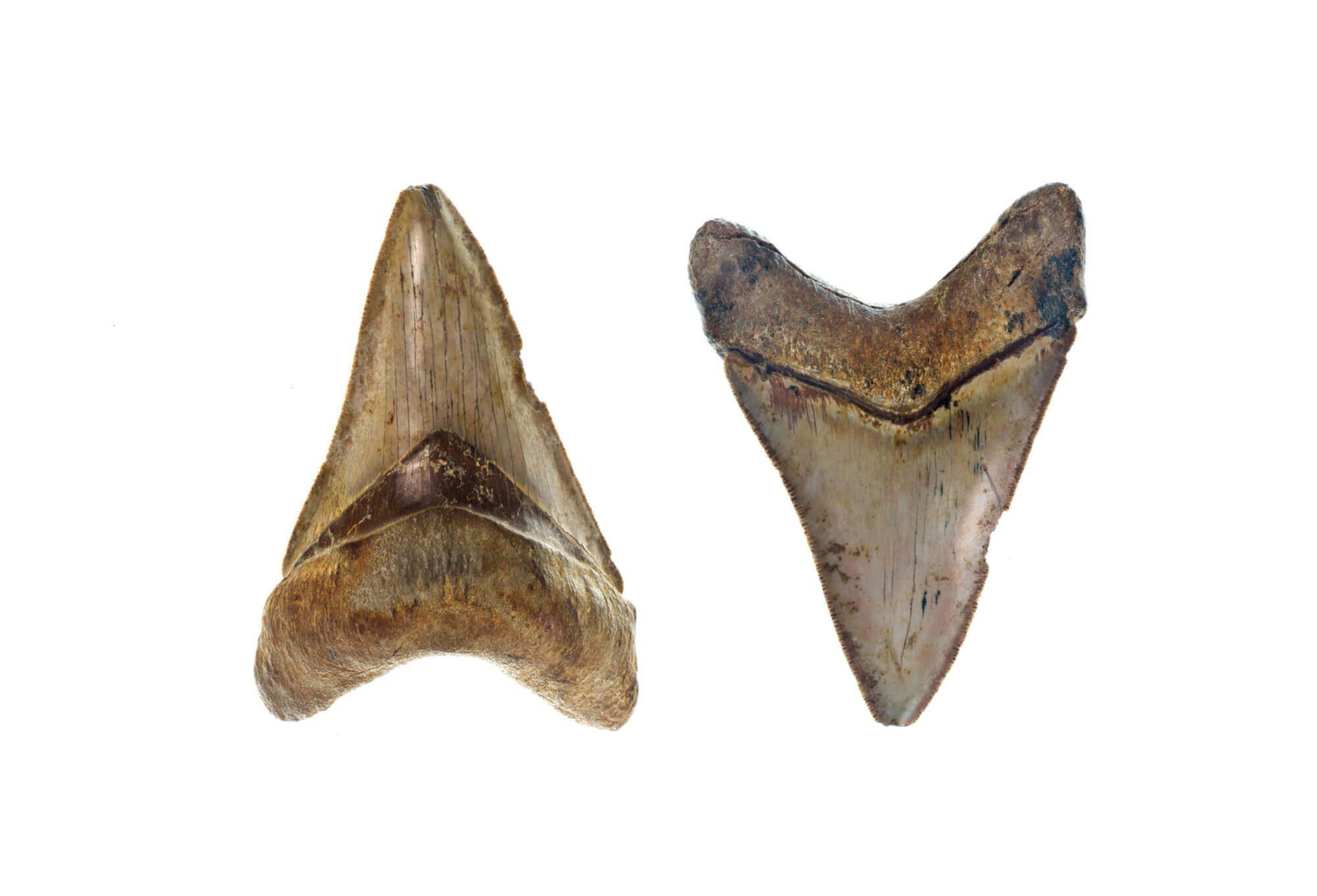 Are you a fan of Shark Week? Have you ever wondered to yourself, "I wonder how sharp those teeth really are?" If you have, you might get a kick out of scientists' recent attempts to use shark teeth on real-life saw blades. In the experiment, over 400 species of sharks were assessed to see who had the sharpest, strongest chompers. Each one has uniquely shaped teeth, in varieties such as triangle-shaped or notched, which impact how they bite into their prey.
Ultimately, biologists at the University of Washington took three types of shark teeth and mounted them onto a power saw, to see what the teeth did when they were actually in motion (after all, sharks eat their food while they're on the move.) The researchers used the shark-saw to power through pieces of salmon. It was their intent to mimic the force behind a live shark's teeth as it would shake its prey.
What they saw was that some species of sharks experienced faster tooth wear than others, which would be an indication that those types of sharks would likely need to replace their teeth on a more frequent basis. Other teeth that didn't wear out as quickly also seemed to not cut as well. For the latter, they may be swallowing their food whole, as opposed to breaking it apart after catching it.
We Don't Get a New Set of Teeth
Unlike sharks, humans, apart from having a set of baby and adult teeth, don't get a 3rd, 4th, or 5th opportunity to replace their teeth after being worn out. Once they're flattened or chipped, we don't get another chance at having a healthy tooth without the help of a good dentist. If you're prone to clenching and grinding in your sleep (or on the commute home,) be sure to ask SEDA about having a custom bite splint made!